Liverpool Sportswoman's Lunch raises more than £11,000 for NSPCC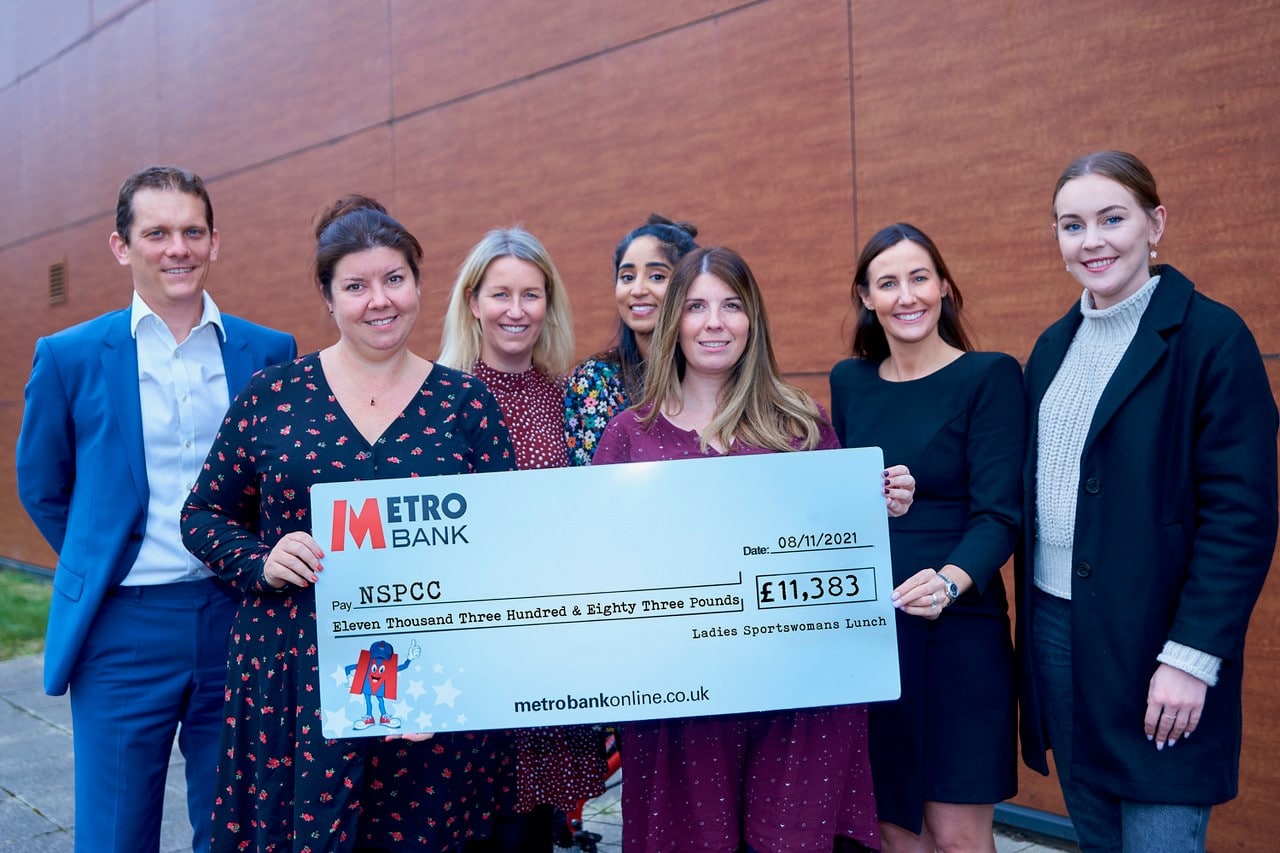 A special event in Liverpool helped raise more than £11,000 for the NSPCC, which will help support children and young people across the region.
The Liverpool Sportswoman's Lunch was created by Clare Brookfield of Professional Liverpool, Marena Mondair of DTM Legal and Natalie Dye of Bathgate Business Finance in 2017, as a way to celebrate the sporting achievements of women in the region.
This year's event was sponsored by Griffiths & Armour, and took place at Anfield, the home of Liverpool FC, in September with a special talk by Olympic cyclist, Elinor Barker and raised an amazing £11,383 for the NSPCC – the highest total in the dinner's history to date.
Natalie Dye, from Bathgate Business Finance, said: "Finally getting everyone in a room together after such a long wait was a wonderful feeling and we had a fantastic day.
"Elinor was a superb speaker and it was incredible to hear more about her story. It was also wonderful to be able to raise some much money for the NSPCC, which will go towards the organisation's work supporting children and young people in the region and across the UK. We would like to thank our guests and supporters for their generosity."
Members of the Board – which also includes Natalie Dickson of Brabners LLP, Lucy Shotter of Bibby Financial Services and Lynne Pierce of Flavell Wealth Management as well as the three founders – presented a cheque for the amount at the NSPCC's Hargreaves Centre last month.
Tess O'Callaghan, NSPCC Senior Corporate Partnerships Manager, said: "We're absolutely honoured to have received such an incredible donation from all the generous guests and organisers of the Liverpool Sportswoman's Lunch, and incredibly grateful for their support.
"As we move towards 2022 and out of the pandemic, the NSPCC and Childline will continue to have a huge part to play in supporting children and families in Merseyside and across the UK.
"Throughout the pandemic, children have had to deal with pressures no child should have to face, and mental and emotional health remains the top concern for children and young people contacting Childline. Thanks to donations like this, the NSPCC and Childline are here for children to show them that they matter, that we understand, and they're not alone."