Bathgate secures £1.3 million for OEP Building Services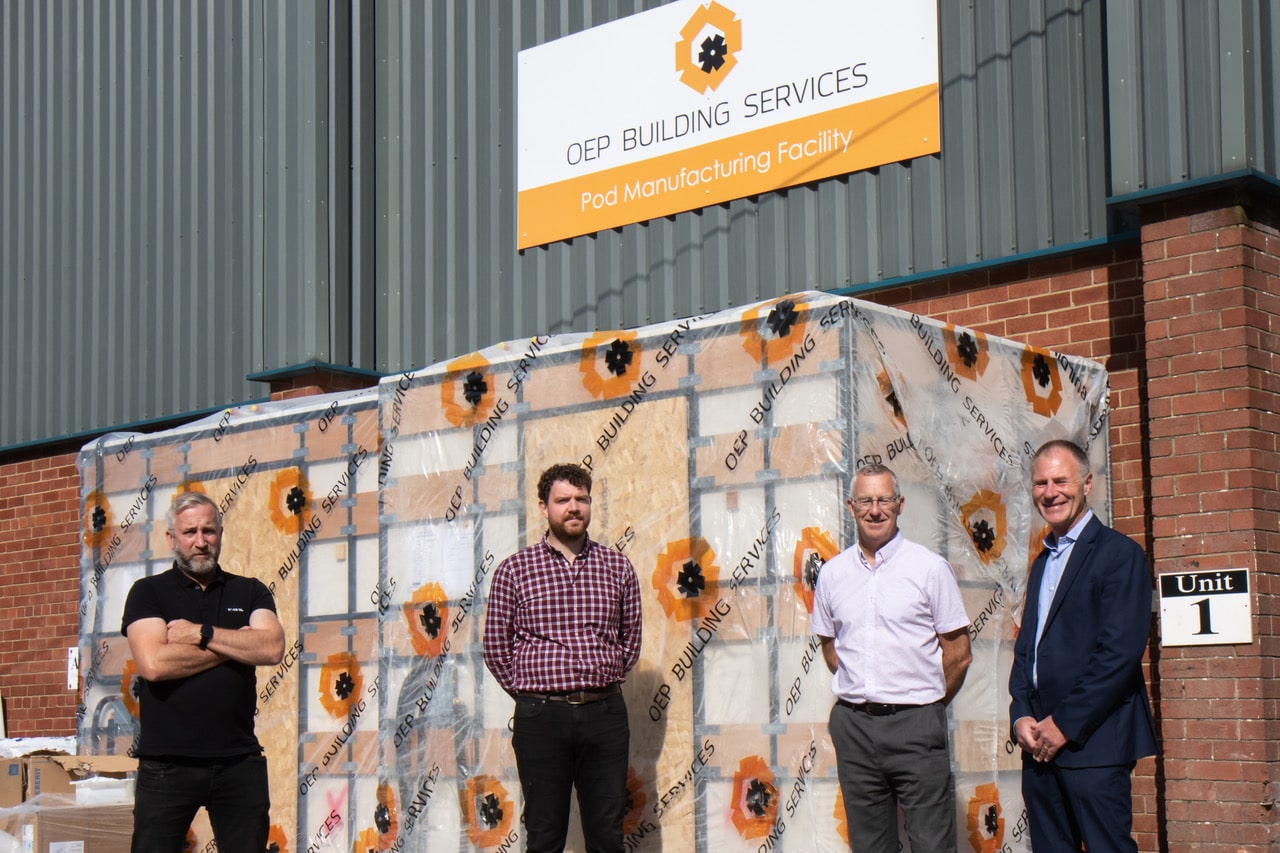 Bathgate Business Finance has secured £1.3 million for a growing construction company, after its existing funder withdrew from the sector.
 Lancaster-based OEP Building Services turned to us in February, following an introduction by Barclays, when it needed to increase its facility to ensure working capital funds were available in line with its output.
We quickly introduced three invoice finance funders, specialising the construction sector, with OEP selecting Bibbys proposal for a £1.3 million invoice finance facility.
 The firm, which specialises in the construction of bathroom pods, experienced growth of £6million between 2018 and 2019, and had expected to hit £18 million in 2020. However, the COVID-19 crisis forced a four-week shutdown of the business in March/April and one major contract was pushed back to 2021 at the earliest.
As part of its support, Bathgate also introduced OEP to an appropriate CBILS provider through which the construction firm was able to secure a further £400k loan to support the business through the crisis.
Nick Moore, Financial Director at OEP Building Services, said: "When our previous funder withdrew from the construction sector, we needed a replacement quickly. Ian and the team at Bathgate worked fast to introduce us to three financiers with experience in our sector, which was absolutely crucial. When COVID-19 hit, he also worked tirelessly to find us an appropriate CBILS provider and I cannot fault his commitment and knowledge.
"COVID-19 has presented our business with significant challenges, including delayed contracts and supply chain issues. However, the support provided by Bathgate – combined with our directors' knowledge, ability and enthusiasm – has helped us to survive the crisis and we still expect to turnover £14million this year, despite the hurdles we've faced.
"We're now focused on getting our heads down and producing good quality bathroom pods on time, that way profitability will follow."
Ian Adams, from Bathgate Business Finance, said: "When we first started work with OEP the company had demonstrated significant growth and was seeing increasing demand for its easy-to-install units, with several large ongoing contracts and three more due to start.
"The global pandemic has had a huge impact across all sectors, including construction. With the announcement this weekend of a second national lockdown, it is important that firms in all sectors and of all sizes are aware that there are still finance solutions out there. These include the recently-extended CBIL Scheme that businesses now have until 30th November to apply for.
"We are happy that we have been able to support OEP Building Services through this extremely challenging time. We now look forward to seeing the firm's projects getting back on track and its growth continue."
For further information about Bathgate Business Finance, please contact Ian Adams on 07880 186 846