£25k loan for fashion-forward start-up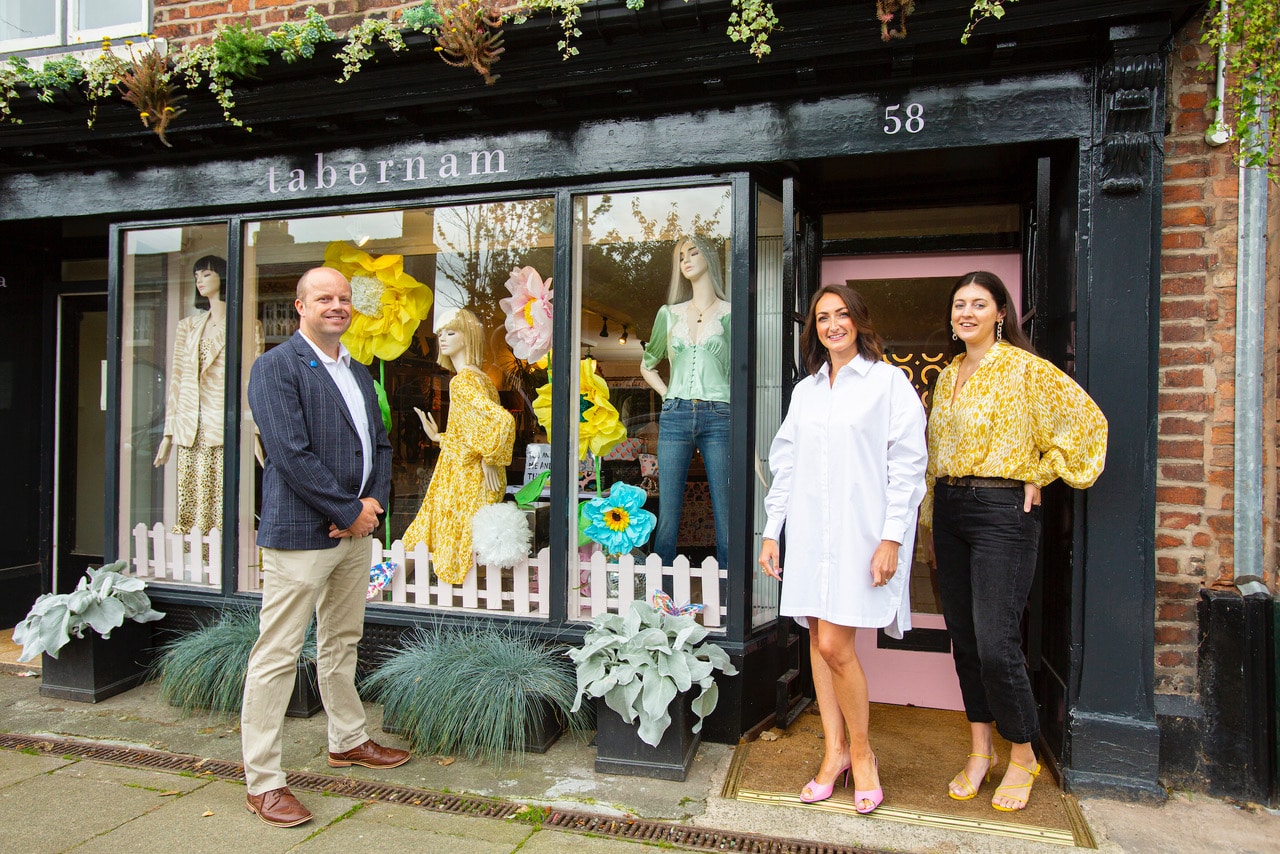 Bathgate Business Finance has helped two fashion-focused entrepreneurs bring a unique retail experience to a Cheshire high street, after securing a £25k start-up loan.
Independent boutique, Tabernam, is one of the newest editions to Tarporley High Street, providing a personal, comfortable and fun shopping experience for clients and stocking a diverse range of cutting-edge brands and local designers, including Rixo, Anine Bing and Mes Demoiselles.
Tabernam owners Alicia Peacock and Jacqui Baker were introduced to us by John Williams from Handelsbanken, as they sought finance to support start-up costs such as shop fit-out, fixtures, computers, stock and working capital.
Jacqui, who is also a Chartered Accountant with RSM UK and specialises in the retail sector, said: "As a completely new start-up business with no history, we were unsure if we would be able to secure the finance we needed to get the boutique in the setting that we wanted and secure the stock to enable us to make it work."
Three months ahead of opening, the business partners went to Bathgate with three-year cash flow forecasts but no previous trading history while also asking for cash up front.
Alicia, who boasts 12 years' experience in the fashion industry and has held senior buyer and store manager positions for boutiques in Cheshire, Barbados and Grenada, added: "The finance was the lifeline we needed to start our business. The team at Bathgate took the time to listen to our business and strategy plans and spent time understanding our needs.
"They were also able to make instant decisions at a local level, which was a key differentiator for us."
As for all non-essential retail businesses the COVID-19 outbreak and subsequent nationwide lockdown forced Tabernam into survival mode. However, its innovative and passionate owners were able to react quickly to the pandemic and adapt their business model to continue trading throughout lockdown via the company's social media channels.
Responding to customer requests, particularly through Instagram, allowed Alicia and Jacqui to work with their brands to meet growing customer demand for loungewear, comfortable summer clothes and dresses suitable for garden parties.
Paul Trickett said: "The combination of Alicia's existing customer following and exceptional eye for buying, and Jacqui's retail business experience was a really exciting prospect for us.
"The passion they share for fashion and creating a truly unique experience for their customers is a joy to see. The first few months are always challenging for a new business, but Alicia and Jacqui have faced the most unprecedented of obstacles in one of the worst-hit sectors.
"It's genuinely wonderful to see the doors of Tabernam open again and we are certain the business will thrive as clients are now able to enjoy the full experience."
Find out more about Tabernam and its diverse collections on Facebook or Instagram.
For further information about Bathgate Business Finance, please contact Paul Trickett on 07469 140 180