Stomping Success for First "Net-walking" Event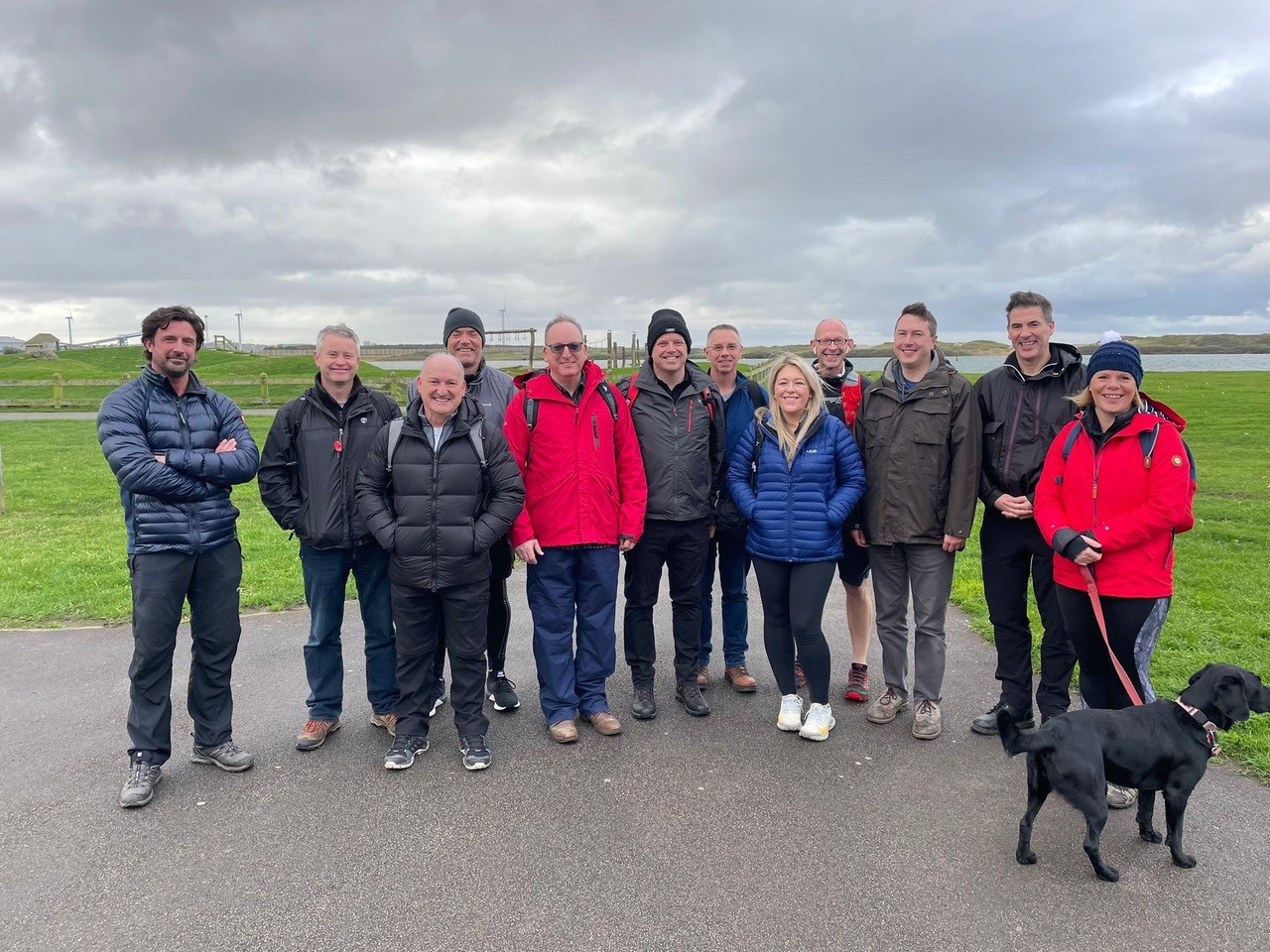 A 'net-walking' event hosted by Bathgate Business Finance and Haines Watts Liverpool has been hailed a stomping success.
Colleagues and peers from the Liverpool City Region's professional services sector came together on Friday 5th November to tackle the Crosby Coastal Path, running from Waterloo to Freshfield in Formby.
Despite a changeable weather forecast (and some pretty ropey weather in the week prior to the walk), 15 hikers joined Paul Trickett from Bathgate Business Finance for an invigorating alternative to traditional networking events.
Following the hike, the Bathgate team received lots of compliments about the event – not to mention commitment to join the next one in the new year.
Charles Millett from Morecrofts LLP said: "It was an excellent day out of the office, with lots of good networking and exercise at the same time. We would be more than happy to take part in this regularly."
Peter Dickinson from Peter Dickinson Wealth Management Limited, said: "Great day and a nice release from everyday life. Great to meet new and nice people too."
George Wright from LCR Finance Hub said: "A great initiative and one that blends networking with exercise and the fresh air. Thank goodness the weather was really kind to us! I think there will be some aching limbs, but all very worthwhile."
Speaking after the event, Paul Trickett said: "We were really pleased with the response to our first walk. We wanted to do something that would bring professionals together outdoors, promoting health and wellbeing, as well as the development of new and existing relationships.
"We absolutely loved the energy at the first event and we're looking forward to working with the team from Haines Watts Liverpool to deliver a series of further walks next year, so stay tuned for details."
To receive updates about future events delivered by Bathgate Business Finance, please sign up to our newsletter here