£230,000 Funding Package

Farm Machinery Firm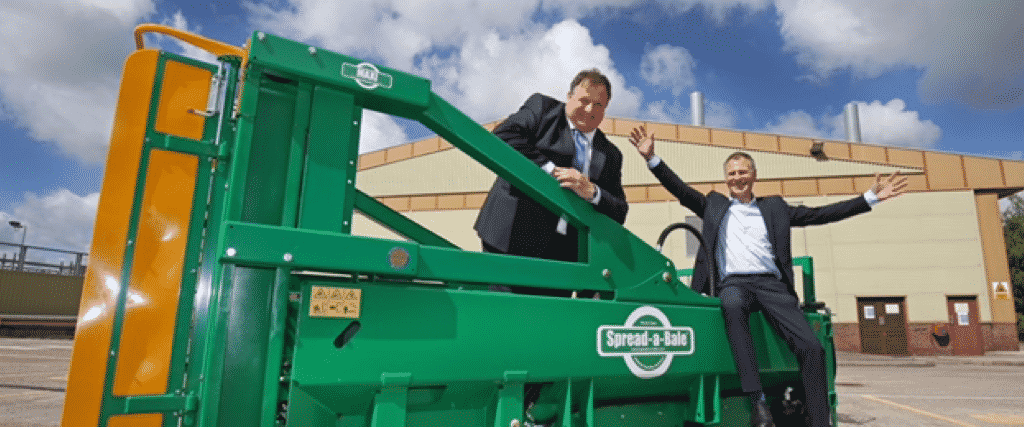 Cheshire farm machinery specialist Spread-a-Bale is targeting overseas expansion and a new factory after raising a £230,000 finance package with the support of Bathgate Business Finance.
Working with Liverpool-based MC Vanguard we identified appropriate funding for Spread-a-Bale, which offers a range of agricultural equipment that can be used for spreading bales of straw, up to 700kg in weight, on farms.
Its latest lightweight range of machines, which will be launched soon, provides a much more efficient solution for farmers around the UK, and abroad.
Spread-a-Bale Managing Director, Michael Hughes, said: "It is a niche product for the agricultural market and now renewable energy markets."
Our business development manager Ian Adams was able to introduce Mr Hughes to Chester-based finance provider Zodeq, which specialises in invoice financing. We also helped in negotiations with Spread-a-Bale's existing lenders which led to a total financial package for the firm of £200,000 of invoice financing and a £30,000 loan.
Michael added: "Our machines are unique with lots of unique selling points and patent protection, making farmers more efficient by using less straw, and less labour."
While the company has exported agricultural equipment for the past 15 years, it is now embarking on significant overseas expansion, particularly in the North and South American markets.
Mr Hughes said overseas sales currently account for around 33% of Spread-a-Bale's total turnover, but he believes this could soon increase, to the point of overtaking the firm's UK sales levels.
"Sales in the UK are going very well, but we are expanding into North America and Spain and we have just sent a container to Australia and possibly one to Chile," he explained. "Our intention is to set up a new factory in Chester, which could create up to 12 jobs over the next three years."