Bathgate Business Finance

secures funding for Tyn Dwr Hall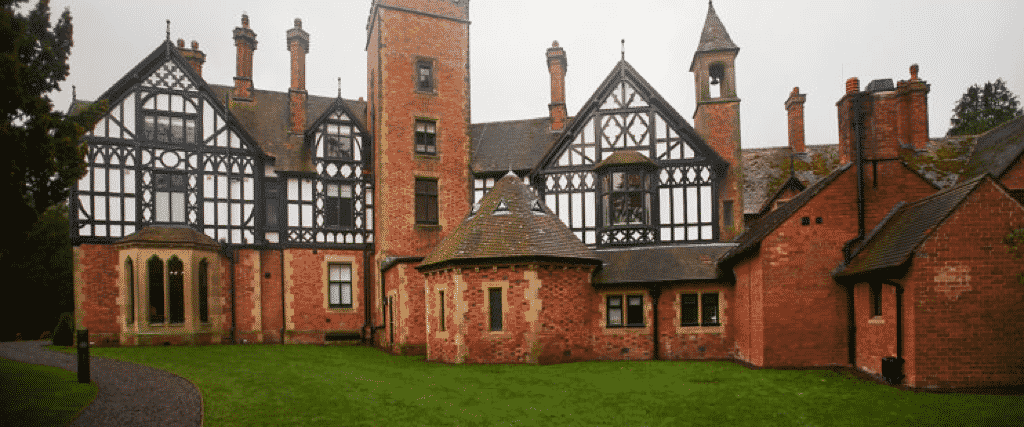 Our specialist team has helped to secure vital funding towards the expansion of well-known wedding venue, Tyn Dwr Hall.
The venue, which is located near Llangollen, sits in the shadow of the Berwyn Mountains. Its team required our support to secure funding that would allow it to add more accommodation space, leading to a new wave of recruitment at the Grade II-listed mansion.
The historic site was built for ironmaster John Dickin in 1866 and more recently was used as a youth hostel and educational facility. However, in 2014 it was sold by the University of Central Lancashire for £1m to Matt Jones, managing director of Wrexham-based Knights Construction. Matt has converted the mansion into an exclusive boutique wedding venue following a £750,000 eight month refurbishment scheme, including landscaping.
The hall can now cater for up to 150 guests, offering accommodation for around 65 people in 27 bedrooms, including three wedding suites, guest rooms, as well as a coach house, a game keeper's cottage in the grounds, and four luxury yurts.
Mr Jones, who grew up in the area, said Tyn Dwr Hall has rapidly established a reputation in its own right as far afield as Dubai and America, with bookings stretching into 2019.
So far the development has created 60 jobs, but Mr Jones said more are in the pipeline with his plans to create an accommodation annexe.
Matt said: "We are now one of the top exclusive wedding destinations in the UK and we are looking to extend our accommodation opportunities in a new spin-off venture which will create more employment opportunities."
Matt was introduced to Bathgate Business Finance by his accountants RSM. We provided finance options for the construction firm, which was experiencing significant growth, as well as helping bridge a funding gap in the purchase of Tyn Dwr Hall.
Bathgate Business Finance business development manager Ian Adams said: "It was great to have the opportunity to work with Matt, helping with the finance for both Knights Construction and Tyn Dwr Hall. It's been a pleasure to experience the transformation of the hall from the original purchase to the exceptional refurbished venue seen today."